What a year it's been. So much to be thankful for, on every level. For my American visitors, Happy Thanksgiving! And to all, sincere appreciation for the gift you continue to give me on a regular basis, the gift of your attention. I know your time is in short supply, and that you choose to spend some of it with me is gratifying and still sort of amazes me after all these years of writing this blog.
If you've been following our adventures at Convince & Convert this year, you know that we've expanded our team and our content program.
From ebooks about how to measure content marketing; how Facebook and email are more alike than different; and how to combine data and customer insights to improve your Facebook program, we've done a lot more longer-form "bricks content."
We launched the daily One Social Thing email newsletter to provide you just ONE important, must-read link in the worlds of social media and content marketing.
I started doing weekly The Baer Facts videos with my friends at ExactTarget, so I can get in one, good 3-minute rant per week!
And of course, we launched the Social Pros podcast, which wasn't even my idea but has become one of my favorite weekly endeavors. Listenership for the show is way up, and I am so thankful for the remarkable group of guests who have come on the show to tell us how some of the biggest and most interesting brands in the world handle social media and content marketing in the trenches. Our sponsors for Social Pros have been so supportive, especially Argyle Social – which is the lead sponsor, handles production, brought Eric Boggs and me together, and is what I use day-to-day for my social media posting and stats.
Social Pros Shout Outs: People Worthy of Your Attention
Perhaps my favorite segment of Social Pros is the Social Pros Shout Outs, where our guest shines the light on people in social media who are educational or inspirational to them, but who do not get enough credit or visibility.
The whole idea of Social Pros is to focus on Real People Doing Real Work, and the shout outs allow me, Eric, and our listeners (and readers, since we turn every episode into a blog post) to discover more great people in social. It reminds me of the good old days when all of this was more about the social, and less about the media.
As a special thanks to our guests, listeners, readers and especially those who have been shouted out on the show, I've created this special list of everyone who's been mentioned on the show in episodes 1-46. I sincerely hope this will help you find new inspiration, education and collaboration.
Thanks again for being there for me. Lots of exciting new stuff on the way, including a new book that I can't wait to share with you.
75 People You Should Know in Social Media….As Mentioned on Social Pros
Nifty list from List.ly. Enjoy!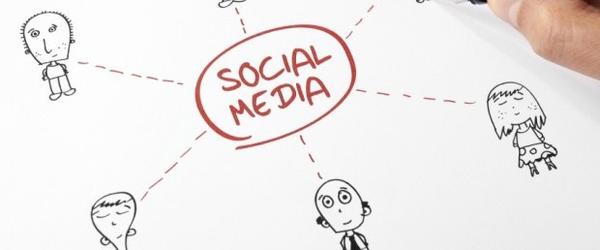 Social Pros Shout Outs
Every amazing person mentioned by guests on Social Pros, episodes 1 - 42. Social Pros is a weekly podcast hosted by Jay Baer and Eric Boggs that features real people doing real work in social media.